Dukiya
Located in Lagos and established in 2021, Dukiya is a real estate firm that offers a variety of methods to invest in real estate. Its mission is to be the best real estate company, offering people from all walks of life exceptional real estate solutions.
My Role:
Visual Identity.
User Research.
Web UX/UI Design
Contributors
Abayomi Olatunji—Developer
Feranmi Abodunrin—Copywriter
Sheriff Olamide—Motion
The Challenge
In order to meet the needs of their various client age groups, Dukiya needed a new brand feel. Their website needed to be updated in order to incorporate the new visual identity and better showcase their products. It also lacked compelling visuals and interactions.
Key Problems to Solve
Modernizing and improving Dukiya's aesthetic appeal.
Simplifying the website navigation for Dukiya users by removing any complication and complexities.
Build trust.
The Solution
To address the challenge, I refreshed the Dukiya brand by creating a new logo, modified and introducing a new color scheme. After the rebranding phase, I started our web design process based on stakeholders requirements and user research conducted to make it more user friendly and convert for property sales. Also, I created templates for social media posts and other brand touchpoints.
Helping Dukiya become a formidable brand
By developing a new logo, changing the color palette, and adding new elements, I updated the Dukiya brand. Following the rebranding phase, I began our site design process based on stakeholder requirements and user research consultations to improve usability and convert for real estate sales.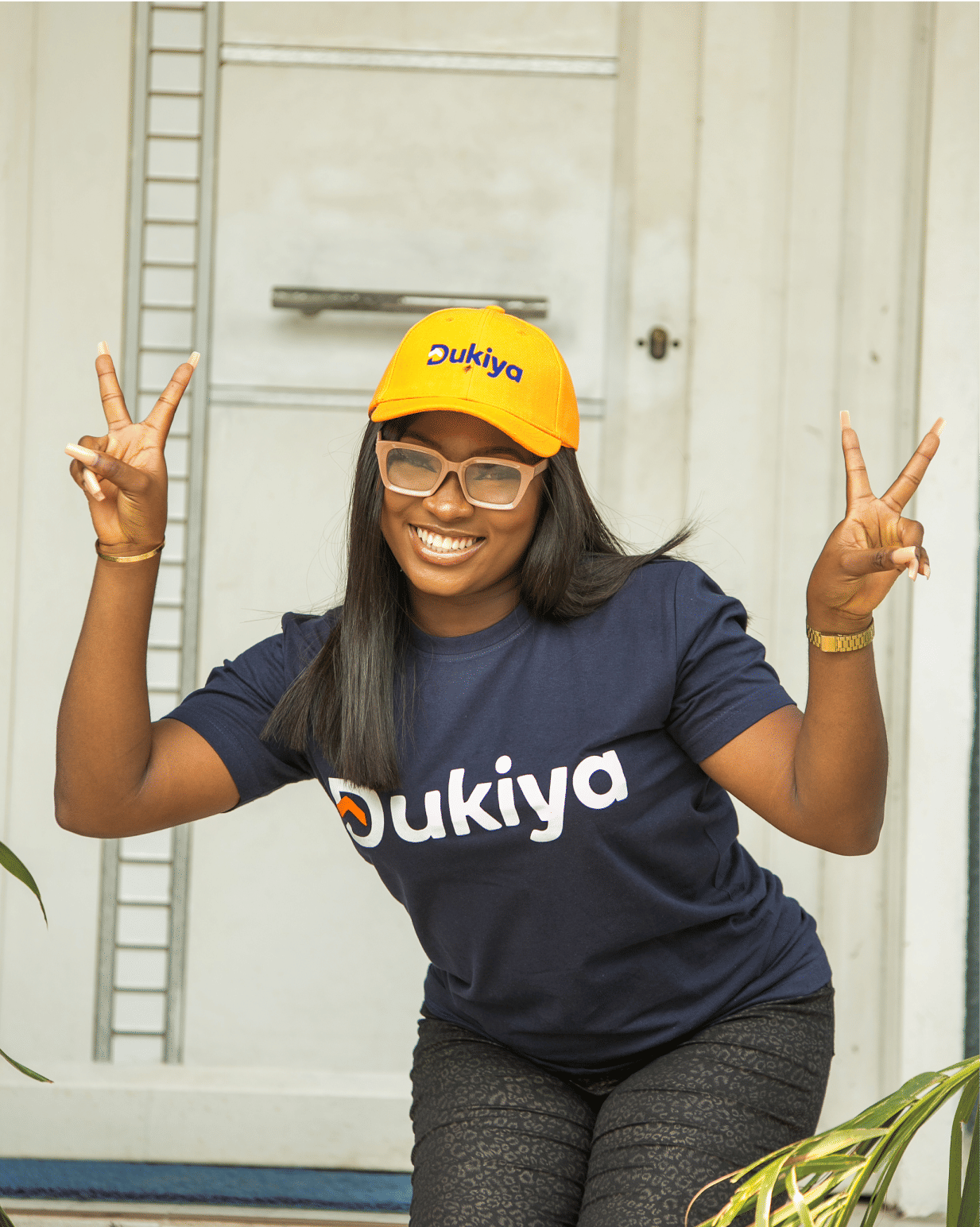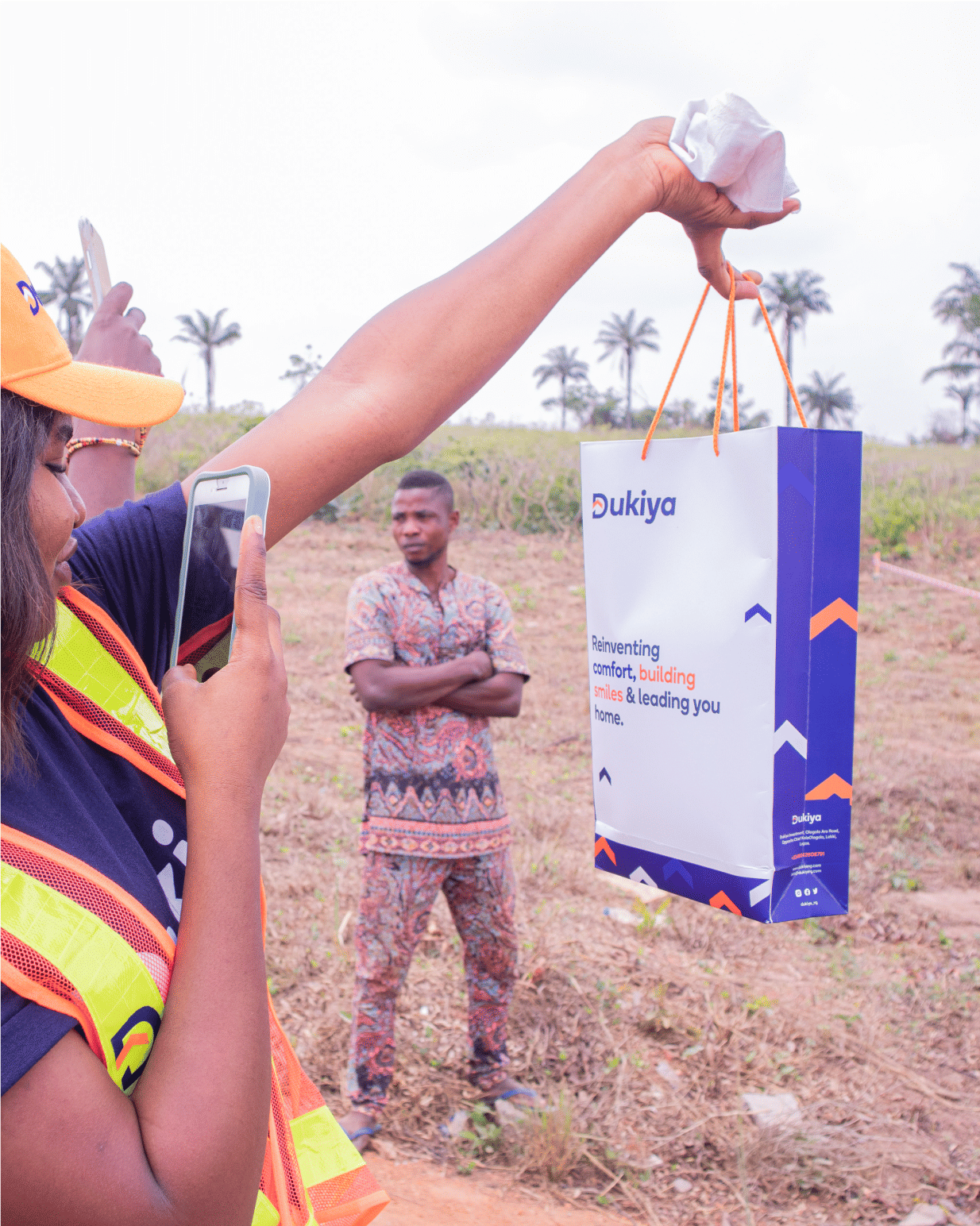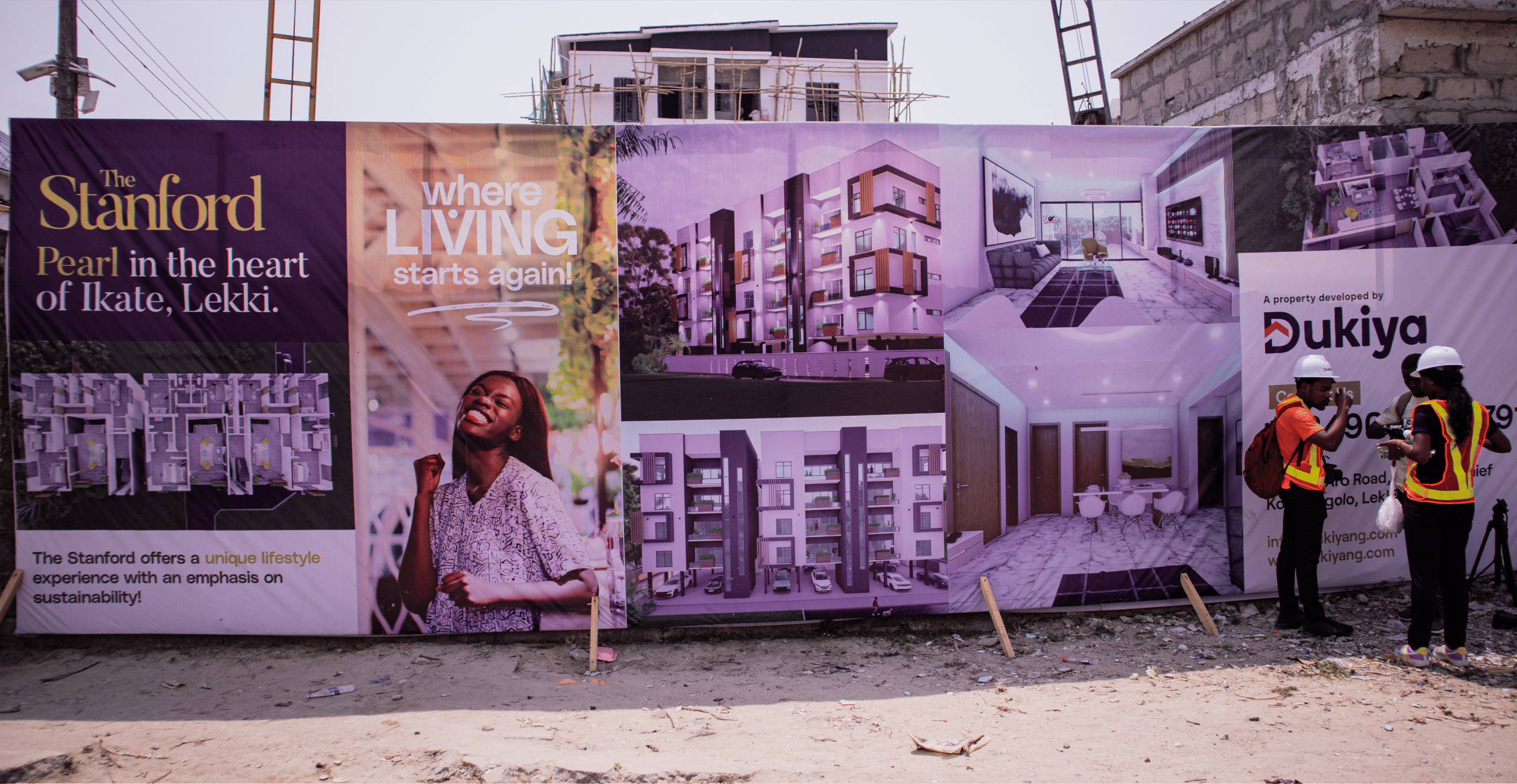 Visual identity documentation
I designed a brand book to help Dukiya's marketing and communication team and any other person on understanding the use of the new visual elements to maintain consistency across all their brand touch points.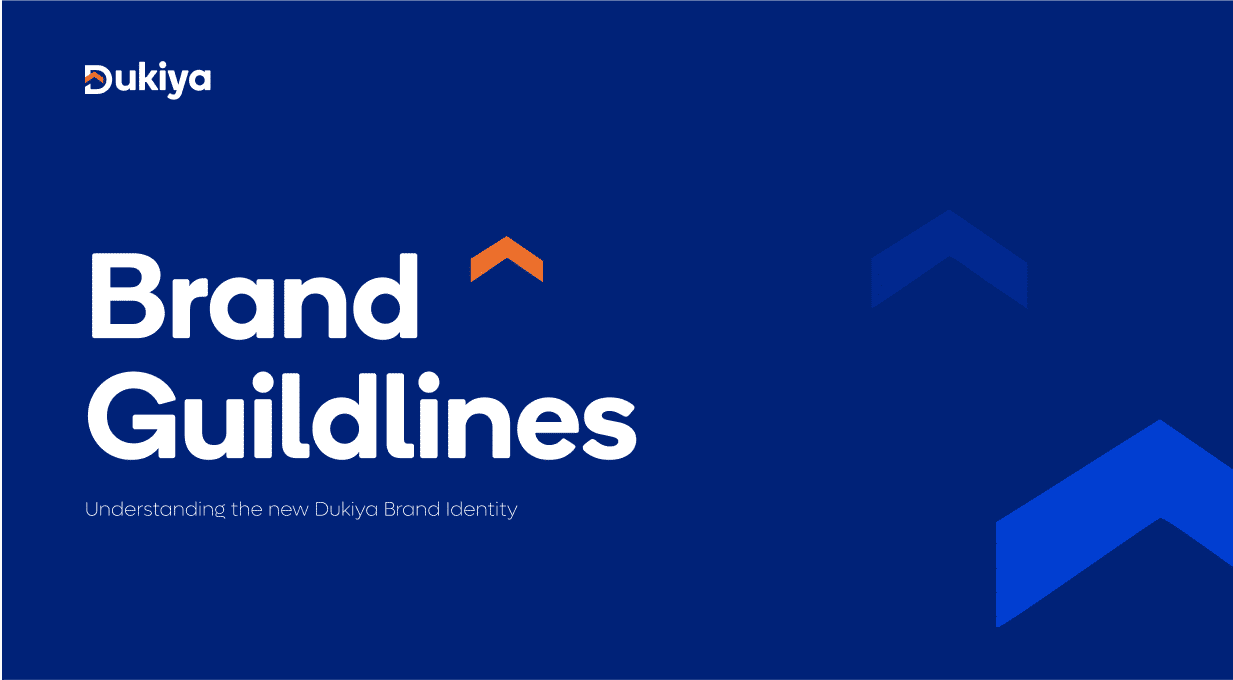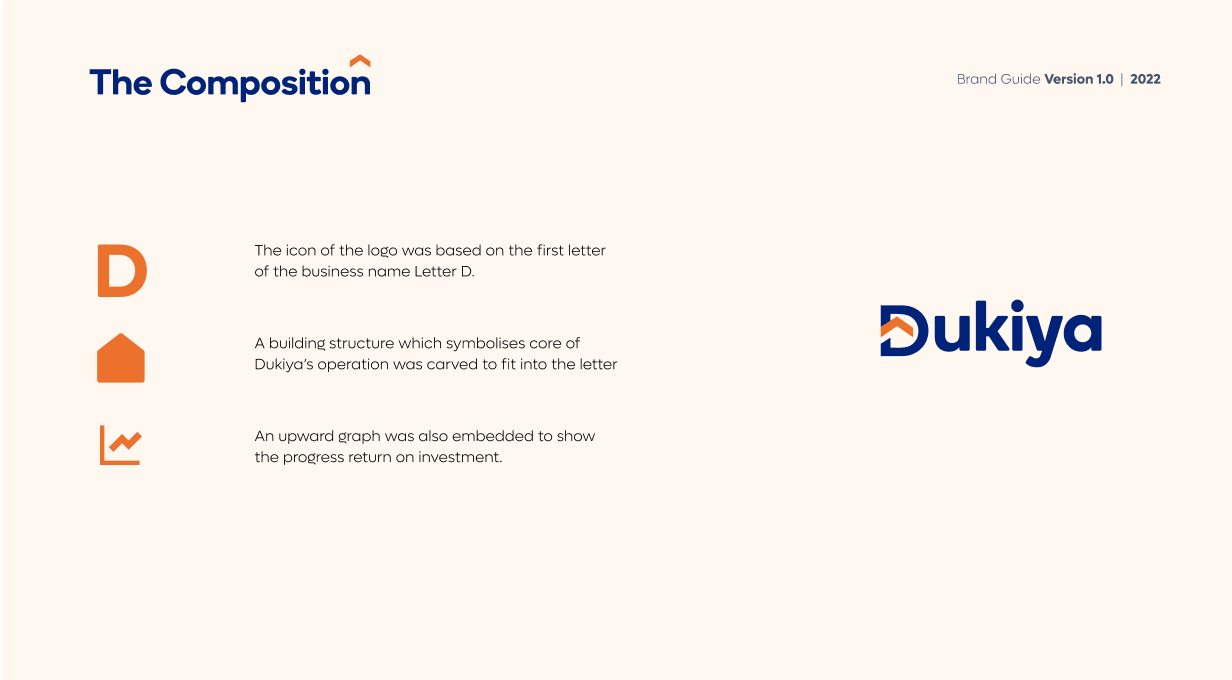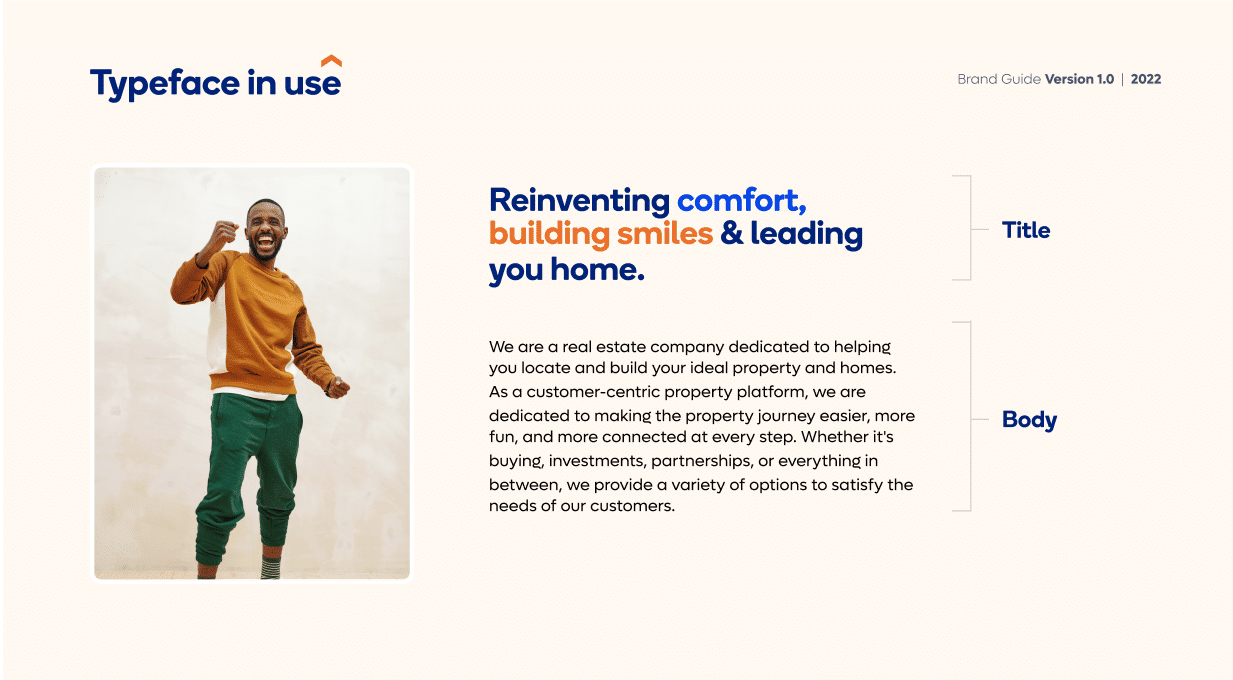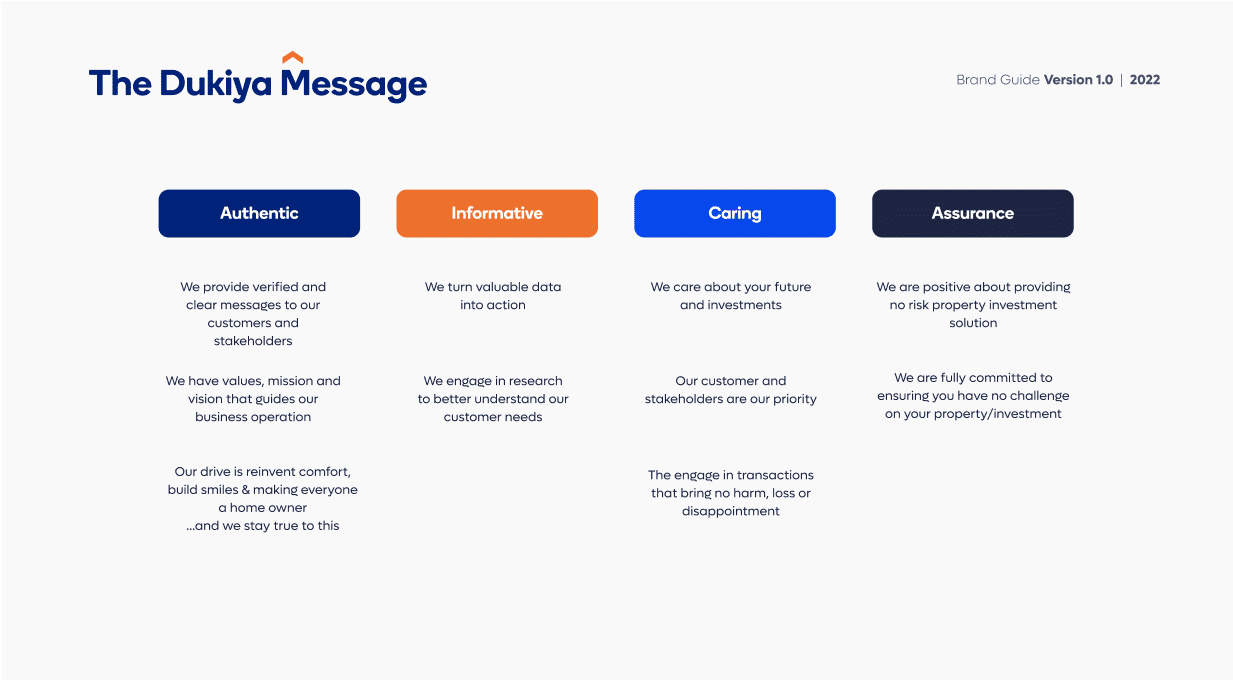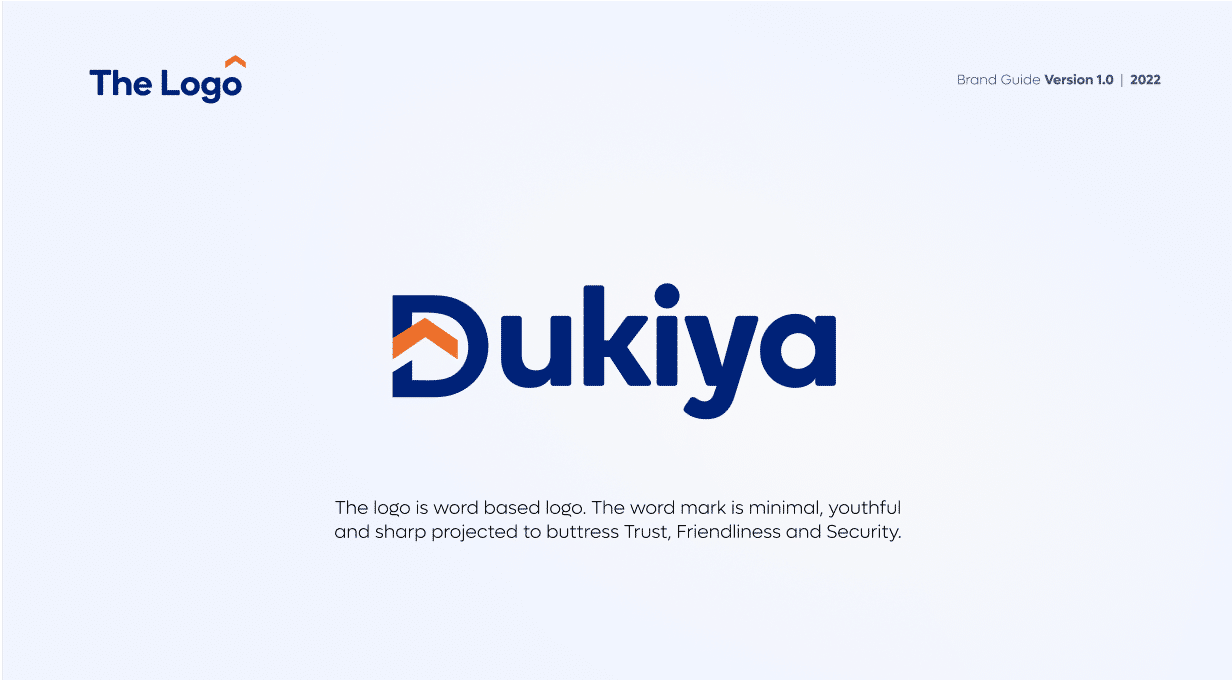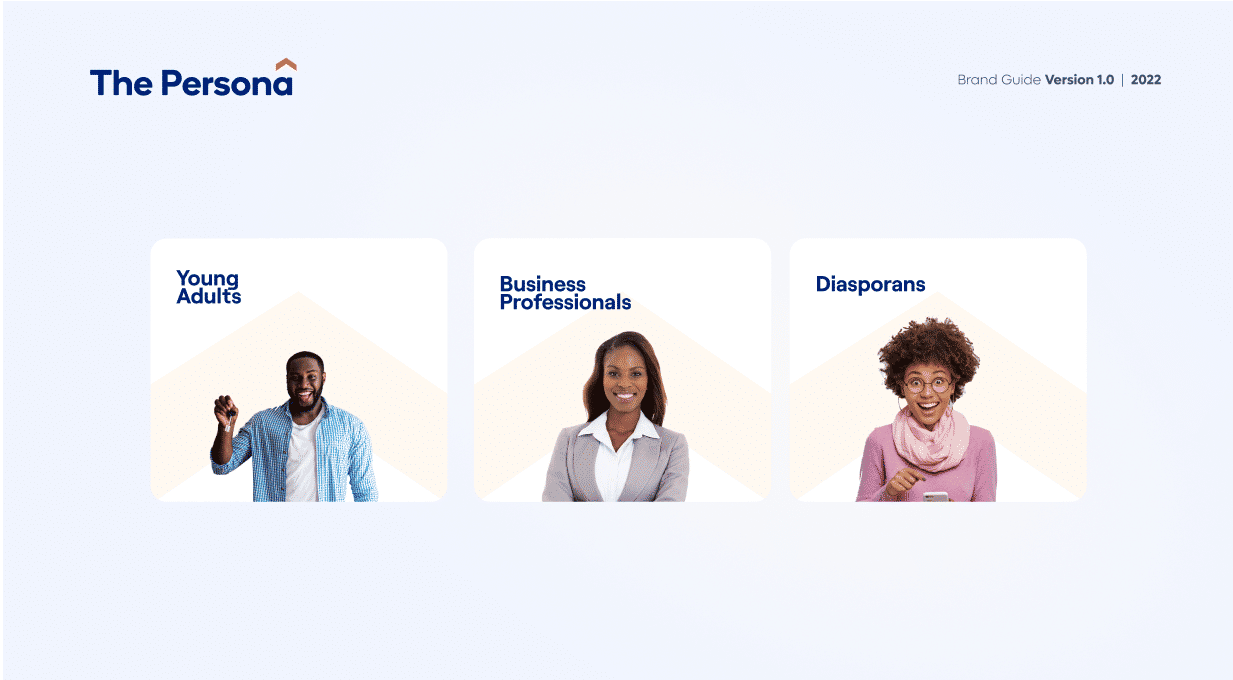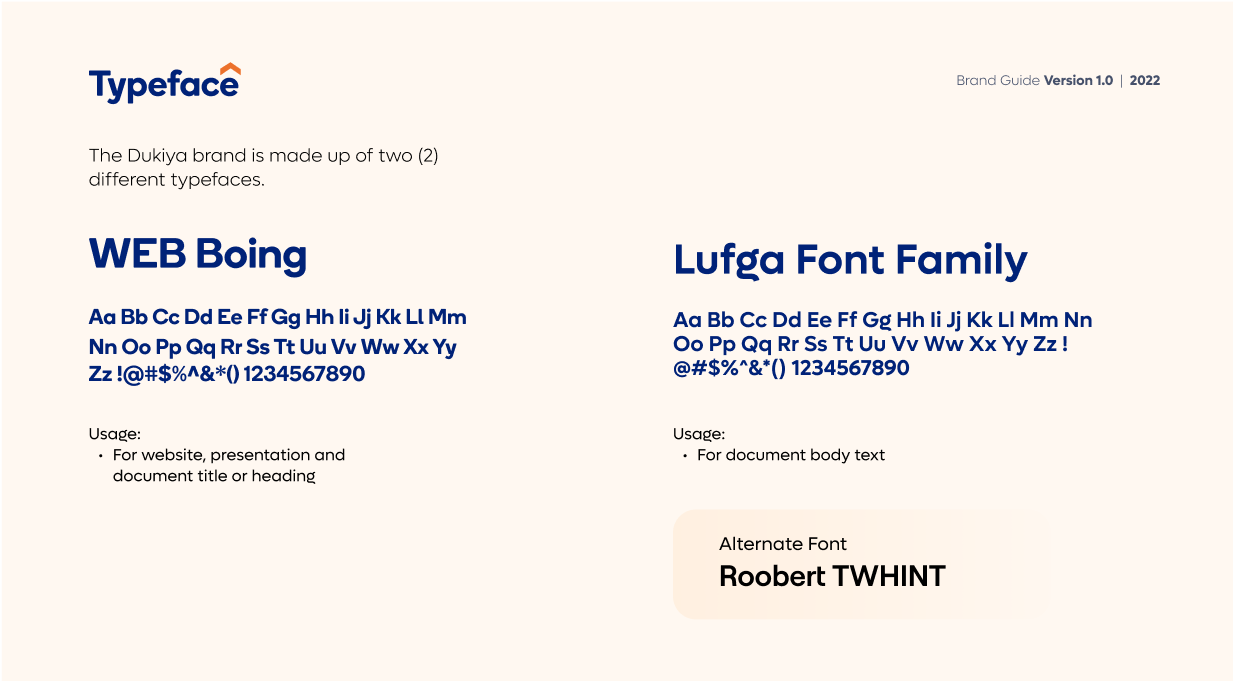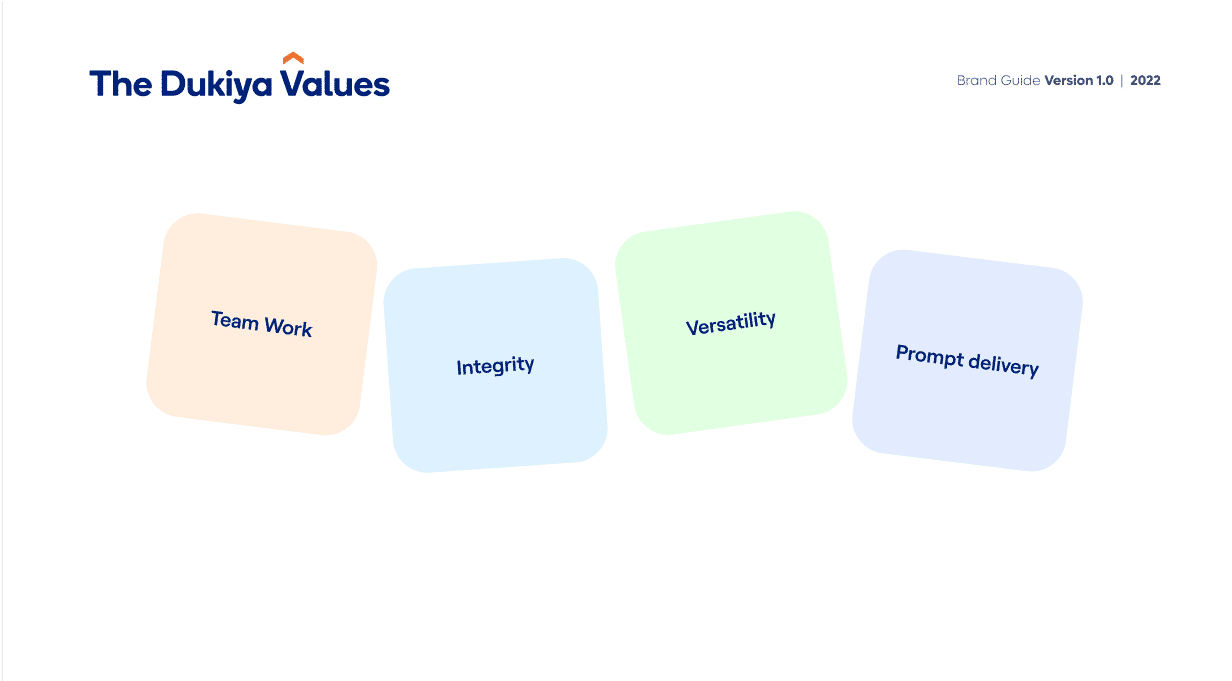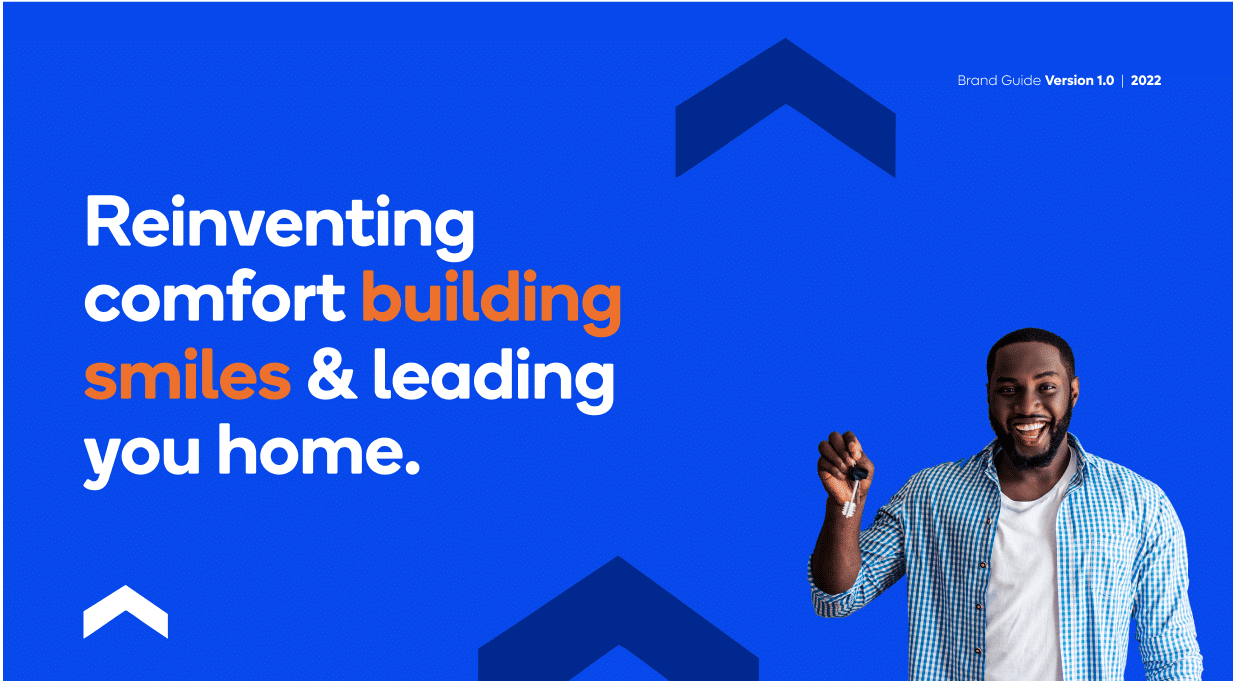 Dukiya Light Orange
FFF8F1
Dukiya Light Orange
F7F8FF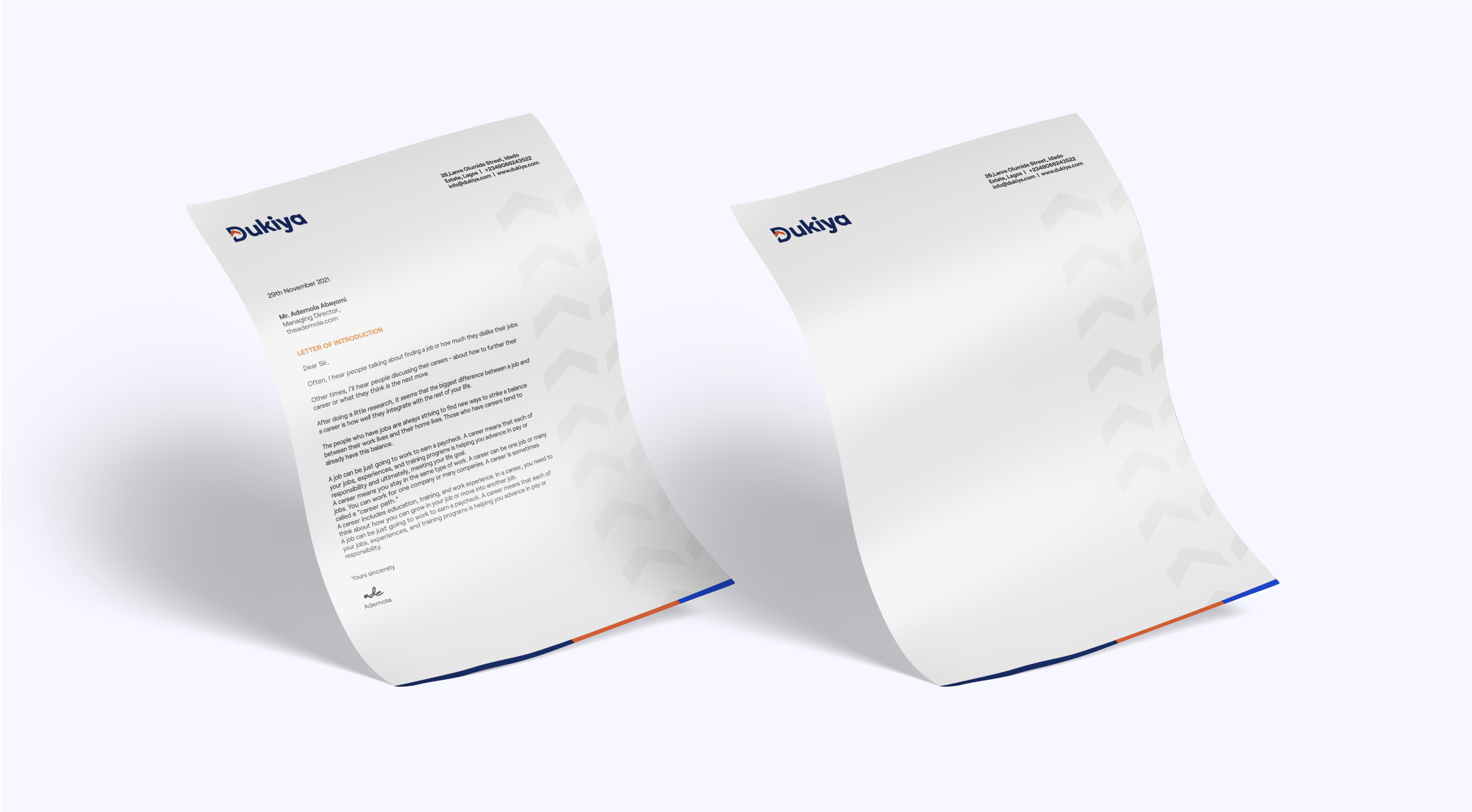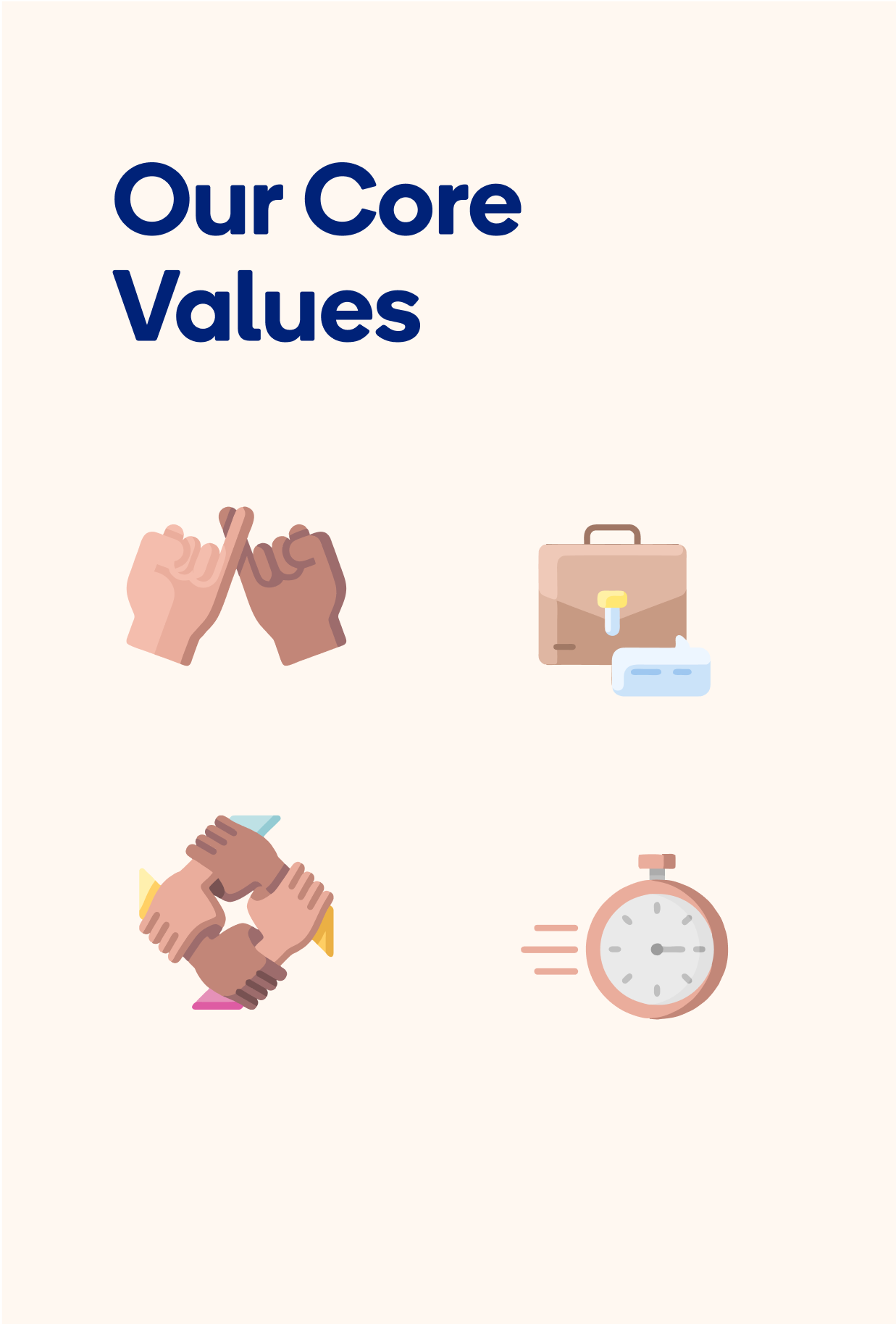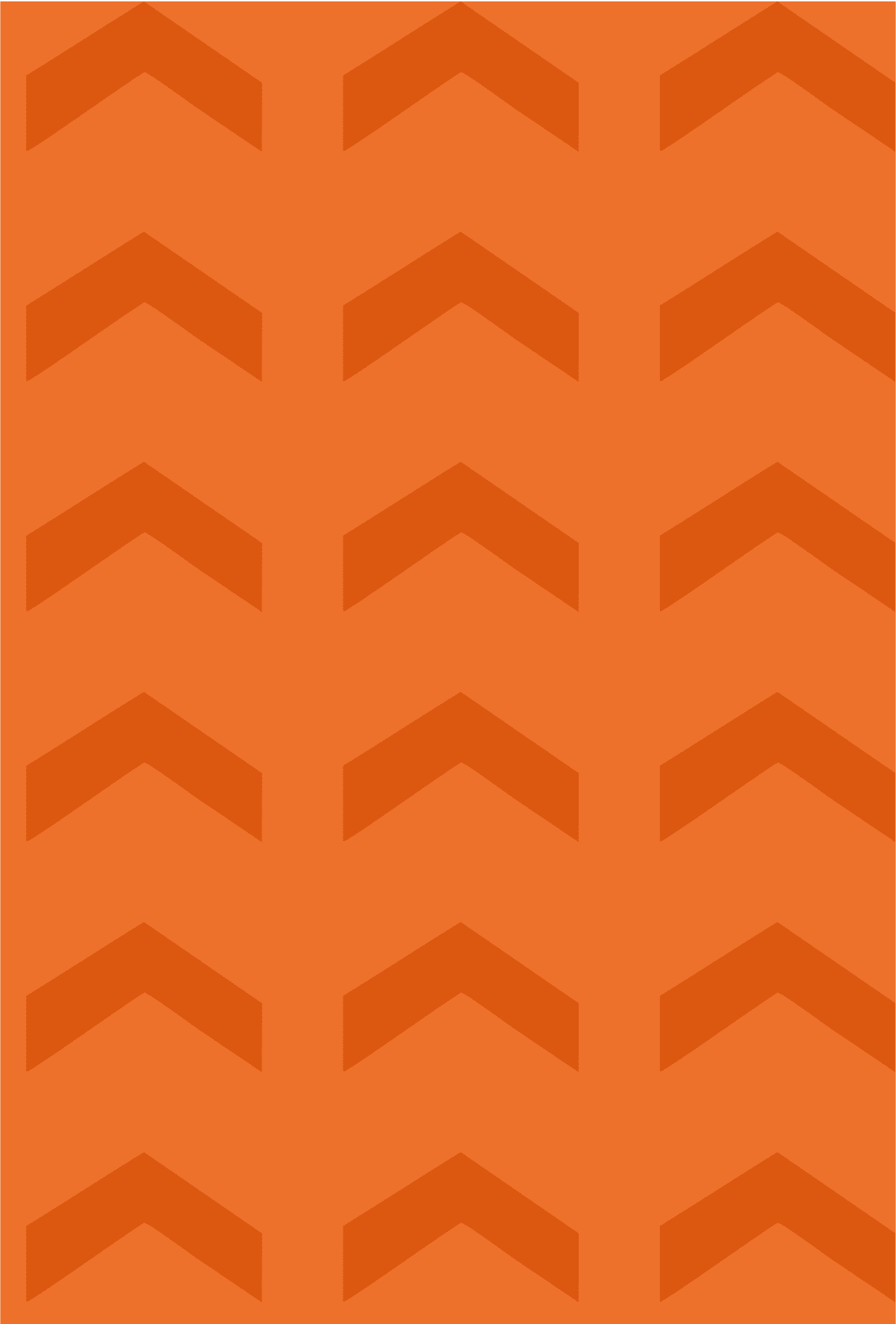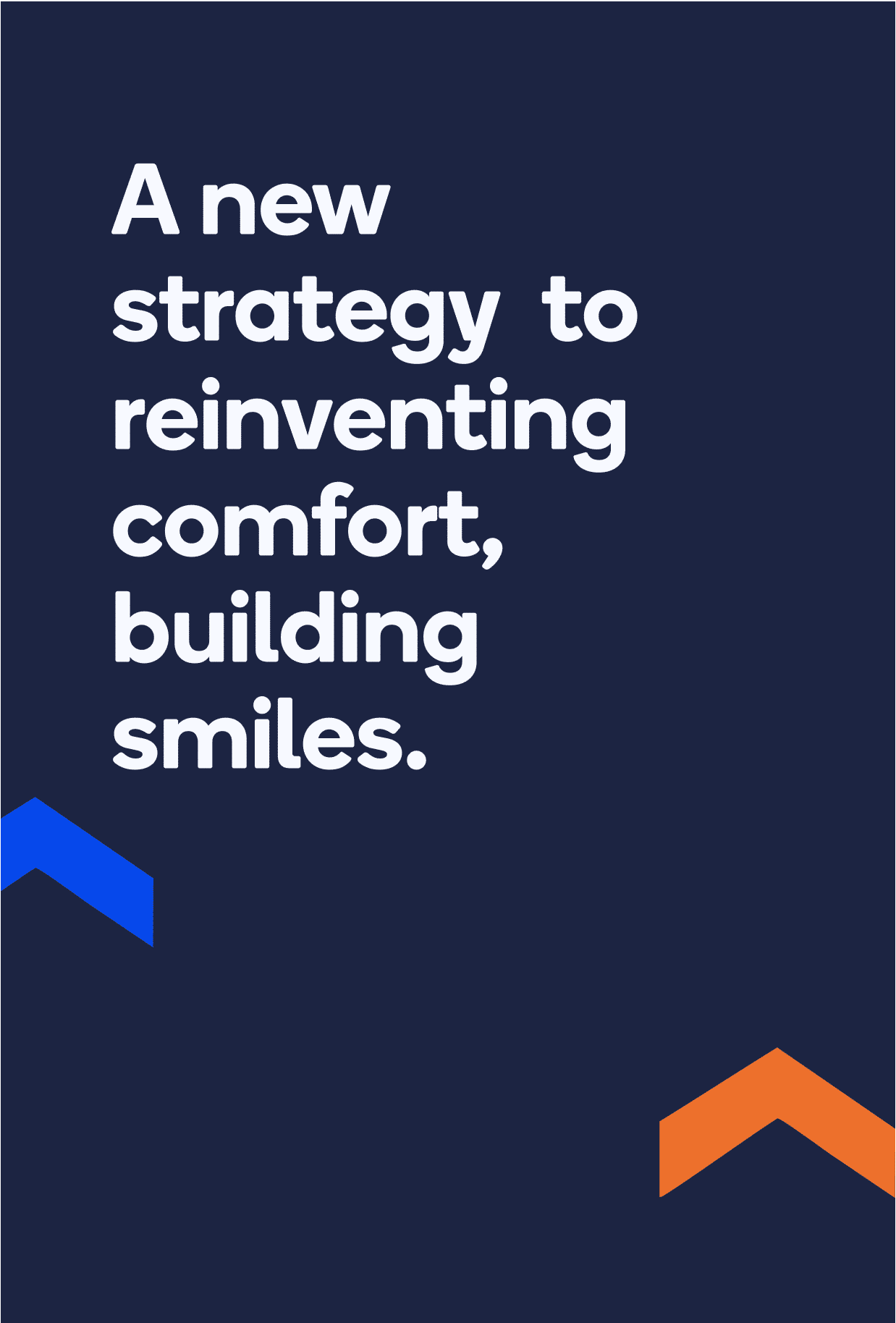 The Website UX audit and research process.
To get started with the website redesign project, I had a meeting with the stakeholders about the changes they were looking forward to in the new website. This was necessary to understand and align on the desired goals
The process I took includes;
Worked on a detailed audit of the existing platform
Design thinking workshops with key stakeholders.
Map out the content structure and design layout to convert customers.
Test our discovery.
Below is the summary of the challenges users faced with Dukiya's old website.
Website
Visitor's painpoint
I had 15 users visit the website, 10 were new visitors
Home Page
So many information flying around. I don't know which to focus on
Property Details
No in-depth information about listed property. No call to action
Property Details
So many information flying around. I don't know which to focus on
Home Page
So many information flying around. I don't know which to focus on
About
The information this page is too general
General
The layout is not user friendly and not mobile friendly
General
The website copies are too generic and not compelling
Homepage
There are some unneccesary sections on the homepage
General
Some texts are not legible enough
Different users and their goals
The Newbies
This category of users are just new to real estate and new to Dukiya as a company. They have no knowledge about real estate investments and their goal is to be able to get a trajectory after landing on Dukiya's website.
The Elites
The elites, though they have money to invest in real estate, possess little knowledge on how to go about it. Coming in contact with Dukiya's website will make the process seamless for them.
The Veterans
The veterans are well versed about real estate investments and have money to key into offers. They look for what they need, read through the brochures, schedule inspection and complete transactions with just a few clicks.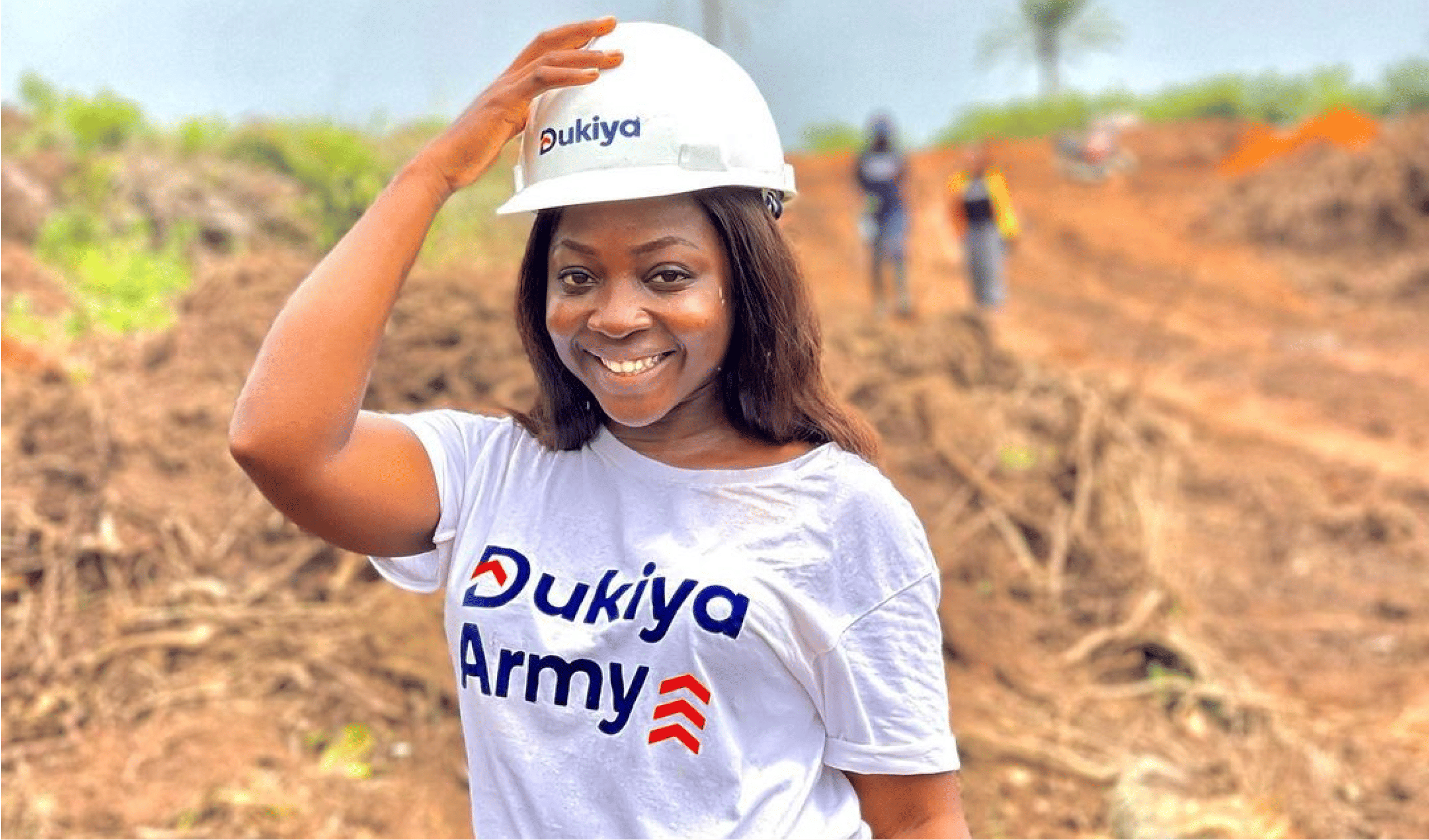 Curating a functional website to drive smiles and satisfaction
Owing to different stories and experience about frauds in the real estate industry, I understand that it is important to build trust as people want to be sure their investment is safe and there is a point of contact. This was solved by using real images from Dukiya's repository other than fictional images and by providing different medium for users to connect with Dukiya.
Also, The UX writing was deliberately thought-out. I worked with a content strategist and we personified the brand as someone who's reliable, available to everyone and affordable.
After a series of ideations and iterations, we arrived at a website that showcases Dukiya's product as one to be reckoned with. The website was built with CSS and HTML with a portal for Dukiya to manage their properties. The homepage has a clear copy and the CTA to get the visitors into business which is to explore properties.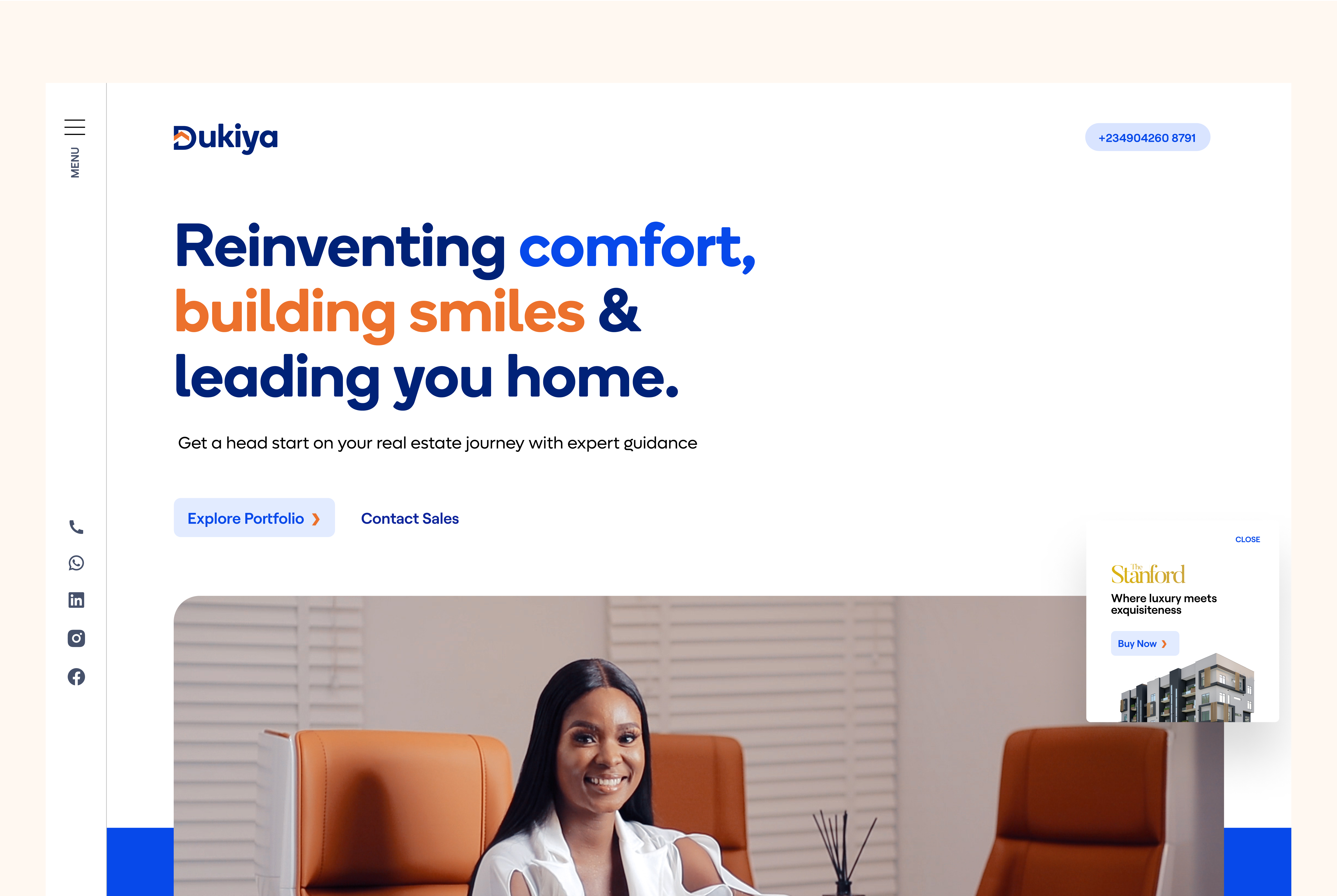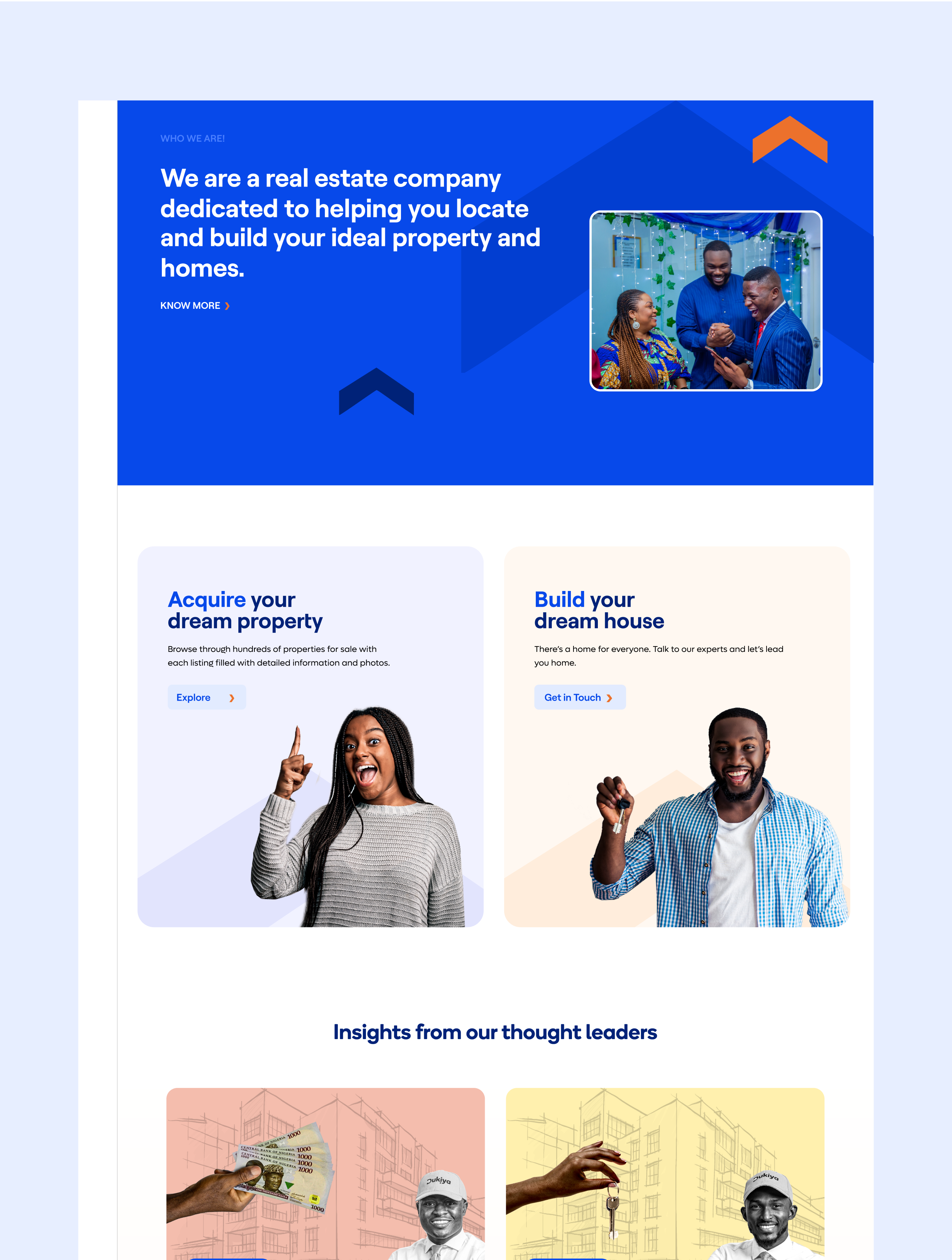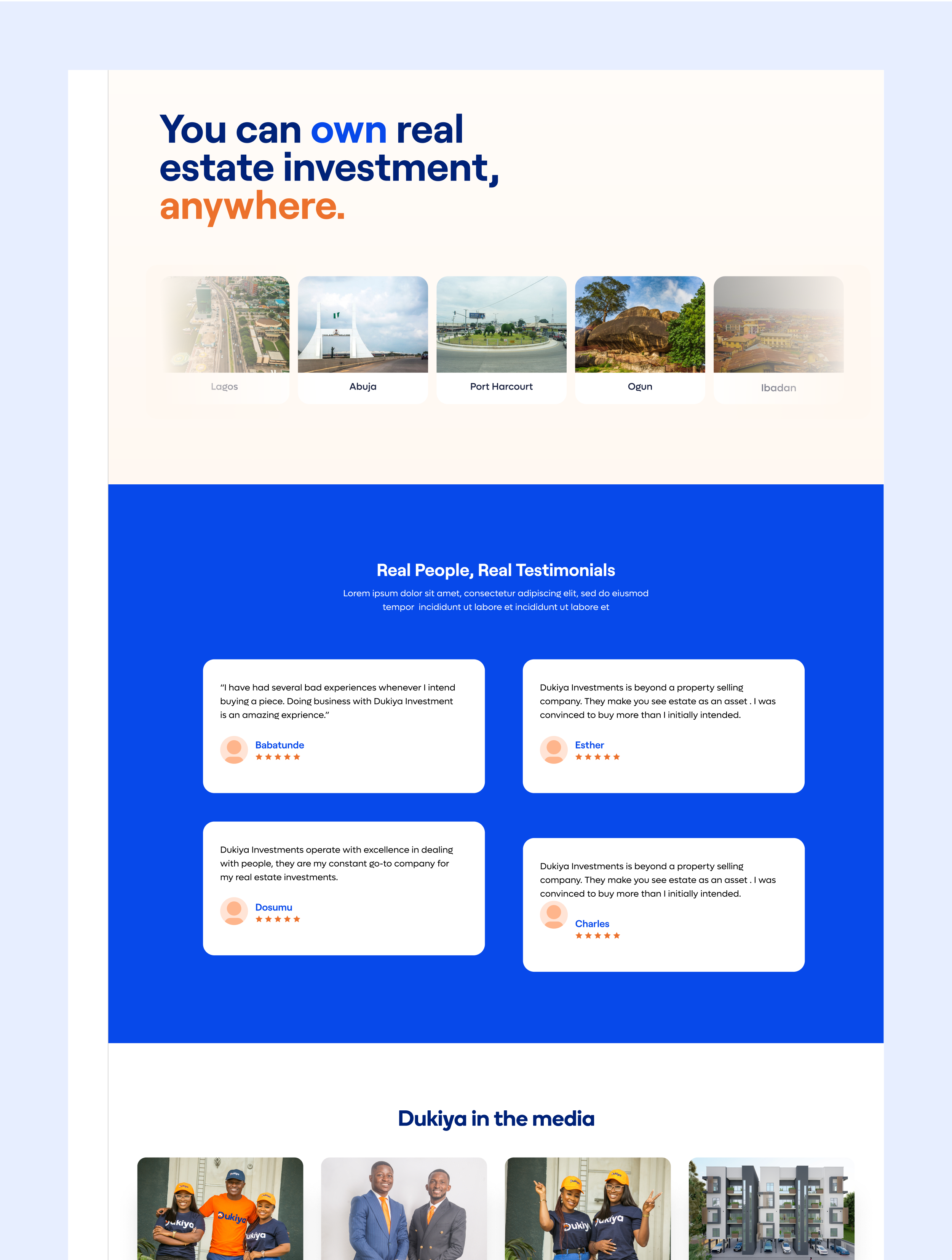 Showcasing products and services with relevant details
On the property page, users are provided with clarity of options of what transactions can be done which is either buying a land, buying a house and allowing Dukiya to build for them. On the property details page, users can see pictures of the property, in depth description and payment plans. The CTAs were also made clear as users can either make a purchase, download brochures or contact Dukiya if need be.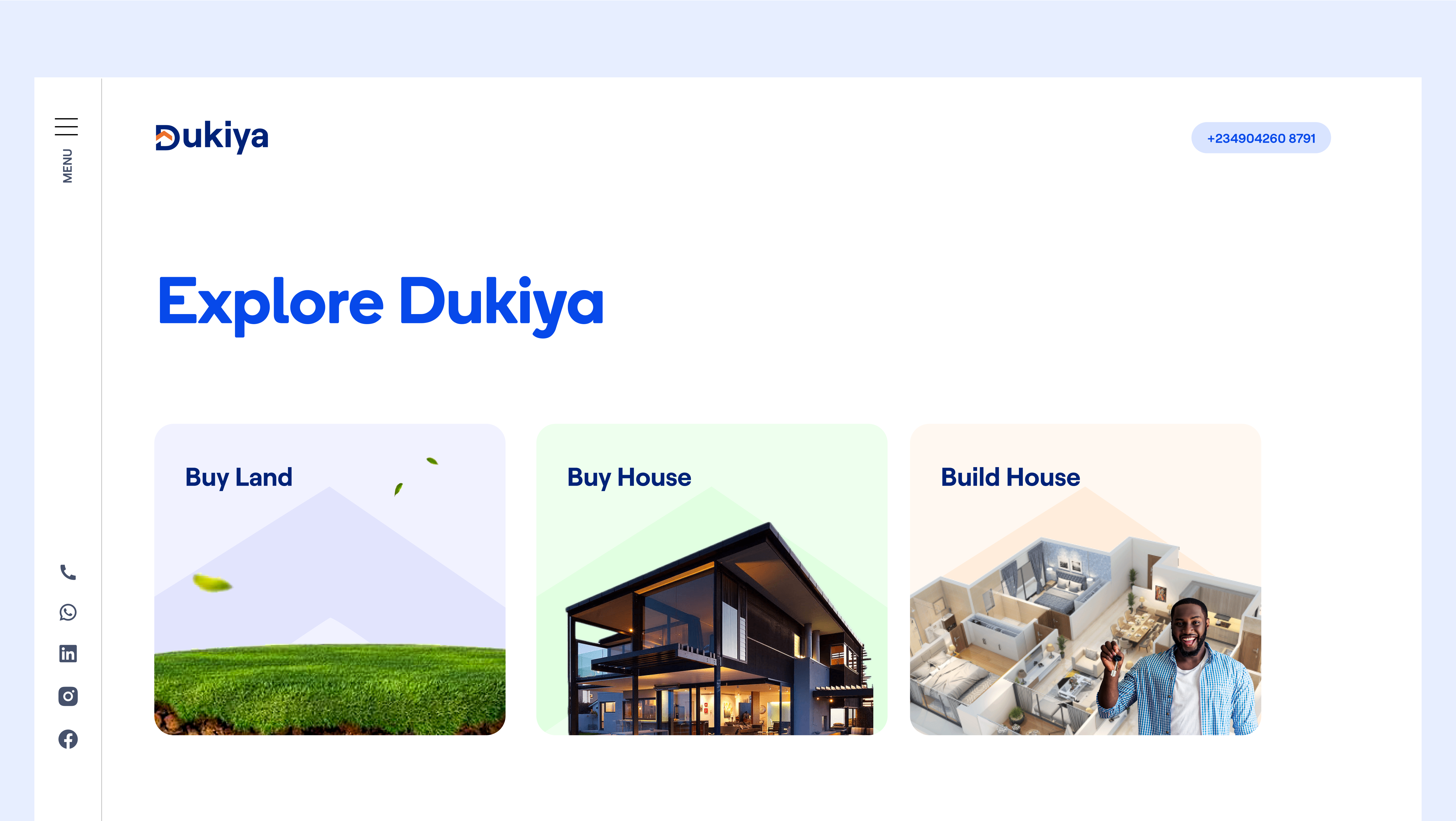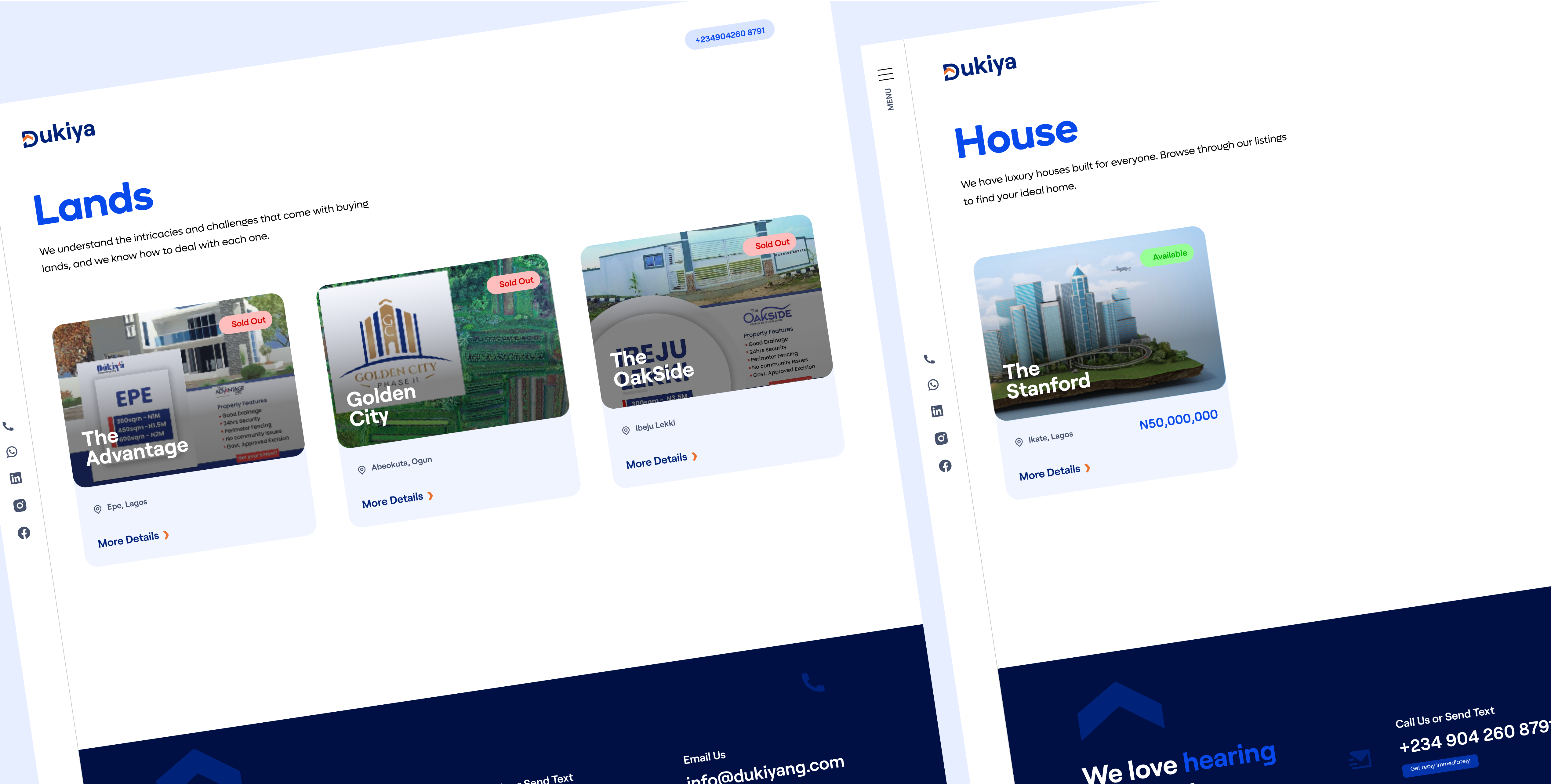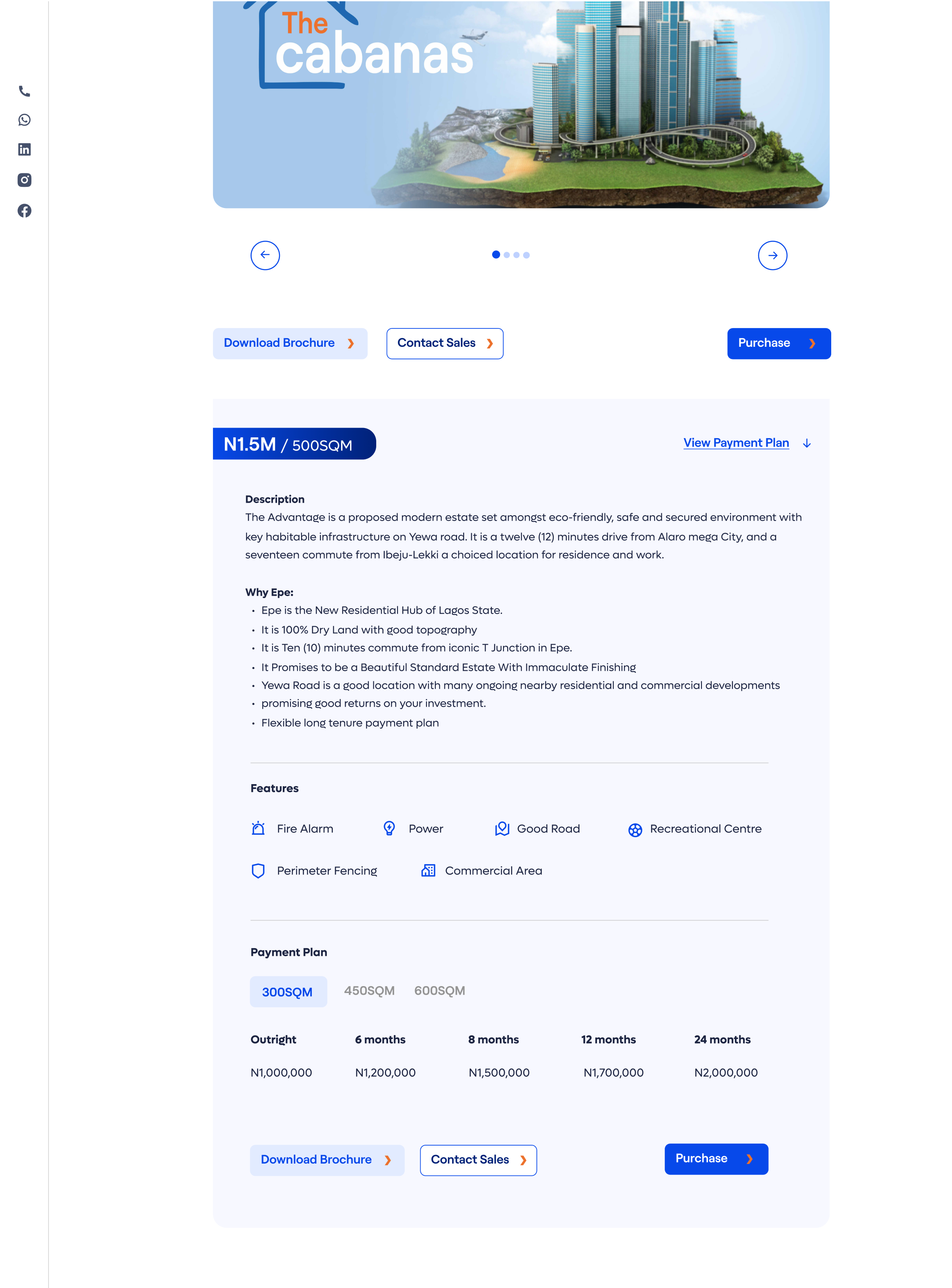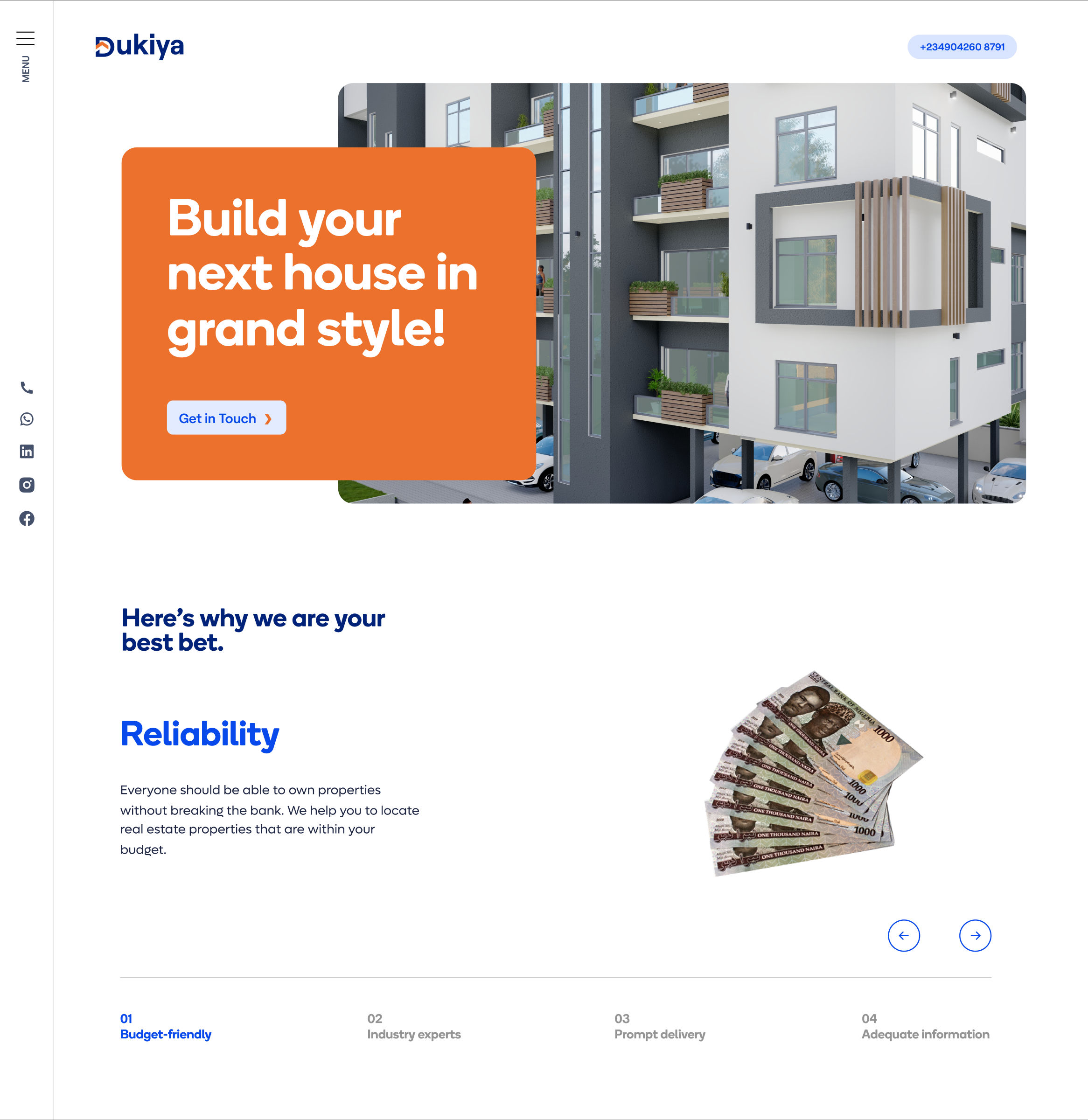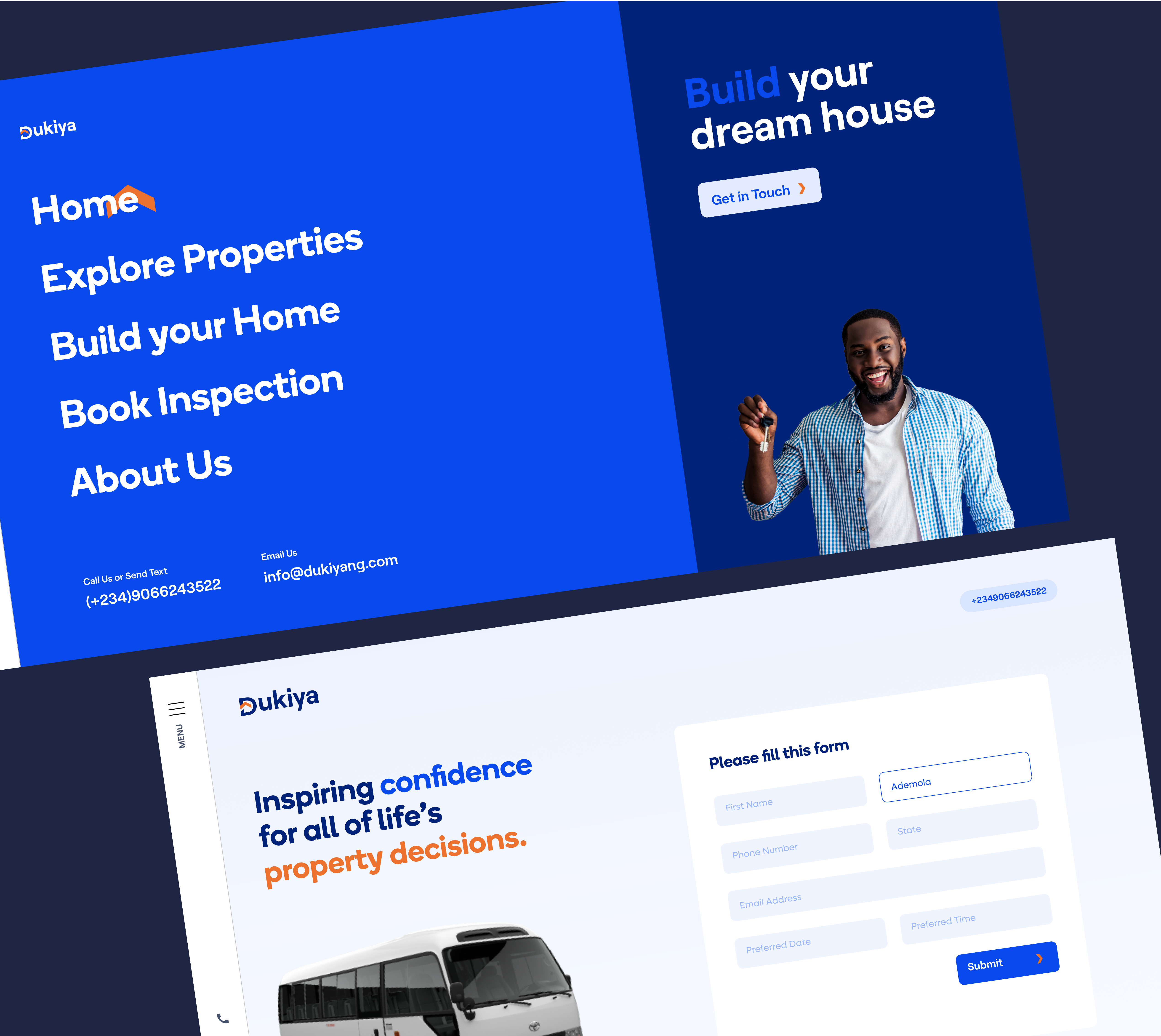 Visuals designs for marketing and online campaigns
For Dukiya's social media presence, the visual designs were revamped and a new template was created so as to have a uniform brand voice and brand tonality. These were also used for the brand's marketing and campaigns which in turn generated revenue for the company.
Check Instagram page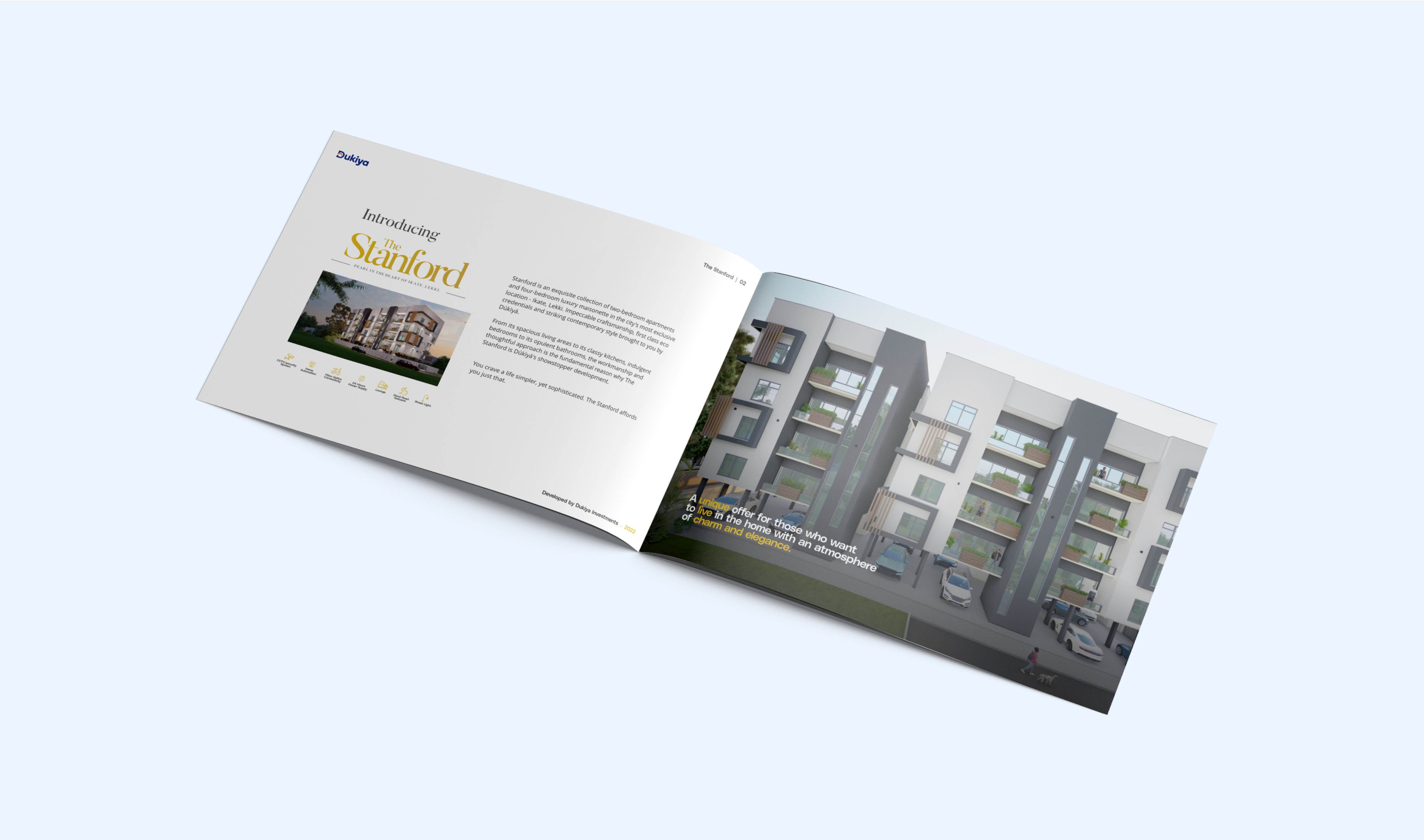 The Outcome
The rebranding and implementation process took about 2 months. With the new content structure and visual identity, Dukiya was able to position itself as a new generation real estate firm. 90% of the clients that interface with the new branding expressed delight.
🎉 Public reactions to the project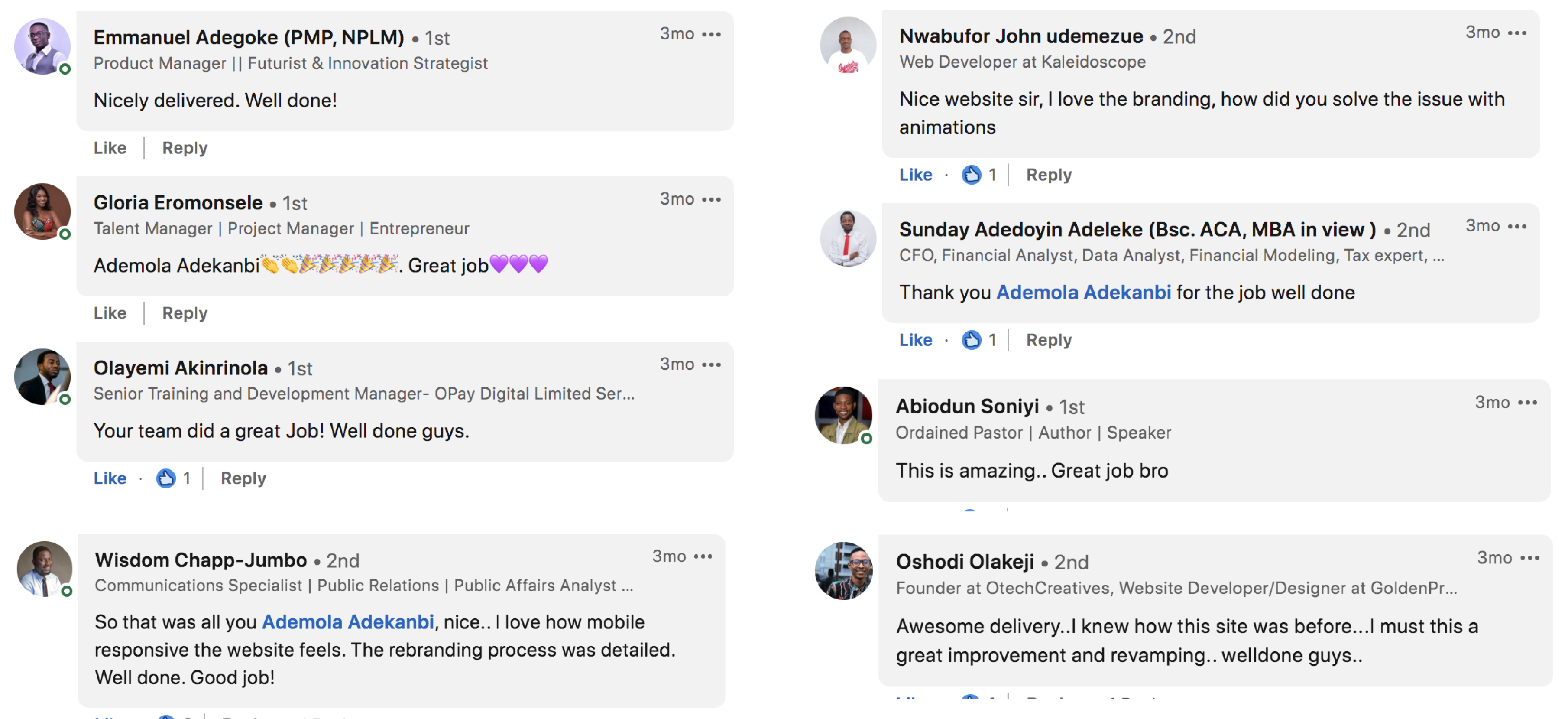 View more